HUAWEI Honor Bluetooth Selfie Stick
HUAWEI Honor tripod selfie stick sets the bar for self-timer, mobile phone tripod and selfie stick combo designs. 
Using the Bluetooth 3.0 remote control camera technology, selfie's are a breeze from a multitude of locations and angles.
Anodized aluminum alloy pull rod, makes the HUAWEI more stable and increases durablity, the maximum tensile length up to 660mm.
Main Features:
Selfie Stick and Tripod Mount 2 in 1 Design
With more creative, record different moments of your life
Wireless Control Camera Shutter
Bluetooth 3.0 remote control operation 
Get the best shots and videos without asking a stranger
Works with one CR2025 button cell battery ( built-in )
Effective distance: 10m
360 Degree Rotation and Adjustable Phone Stand
Provide the perfect view angles, convenient to take pictures, enjoy the autodyne life
Phone clip range: 56 - 85mm
Aluminum Alloy Anti-slip Pull Rod
Lightweight, firm and non-slip
Anti-slip Mats Design
More stable and natural to take photos and record videos
Mini and Exquisite Design
Ultra compact design, makes carrying around a breeze.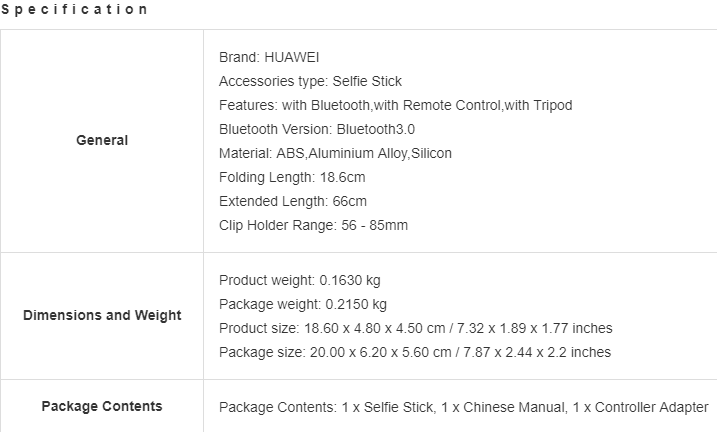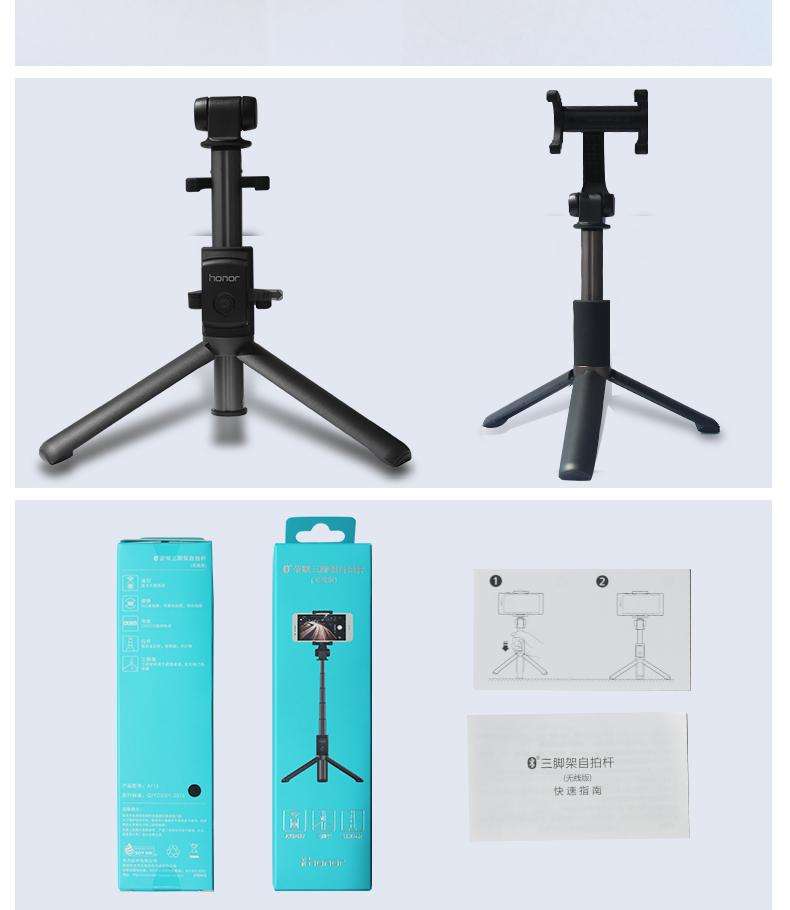 Share Across Social Channels 
Follow Us on Social Media