Rechargeable Selfie Ring Light Australia
FEATURES:

This accessory is a must-have accessory for 2019. The Camera Ring Flash Fill-light lens attaches to your phone , camera and enhances your photo brightness, and color tones. Especially useful for brightening portraits or selfies at night.

Using the selfie enhancing LED fill-light for any smartphone or tablet, improve your image/video quality today.

This model doesn't require any apps. Easy to use, simply put the fill-light clamp over the smartphone, then turn on the switch. It also can be used as a simple flashlight or a small emergency lamp.

Universal Compatible with apple, android smartphones & tablets

3 Brightness Levels
Take selfies anywhere, night clubs, parties, camping etc. With this selfie ring light you will never have to worry about the dark environments again.

36 Long Lasting LED Bulbs 
Provide supplemental or side lighting for photography whenever you have low light conditions. It also helps you to get higher quality pictures and videos when natural light is not available.

Super Easy to Use, Universal Selfie Light 
Clip it onto the top of your smartphone device and press the power button and you will get the supplementary lighting. Press the power button again to switch the lighting setting.Can be used on all Phones and other Camera devices.
Light Weight Cute and Compact can be easily carried in your pocket or bag. 

Built-in Li-ion Battery, Light and easy to recharge 
Do not need to worry about the Battery, Convenient usb to recharge,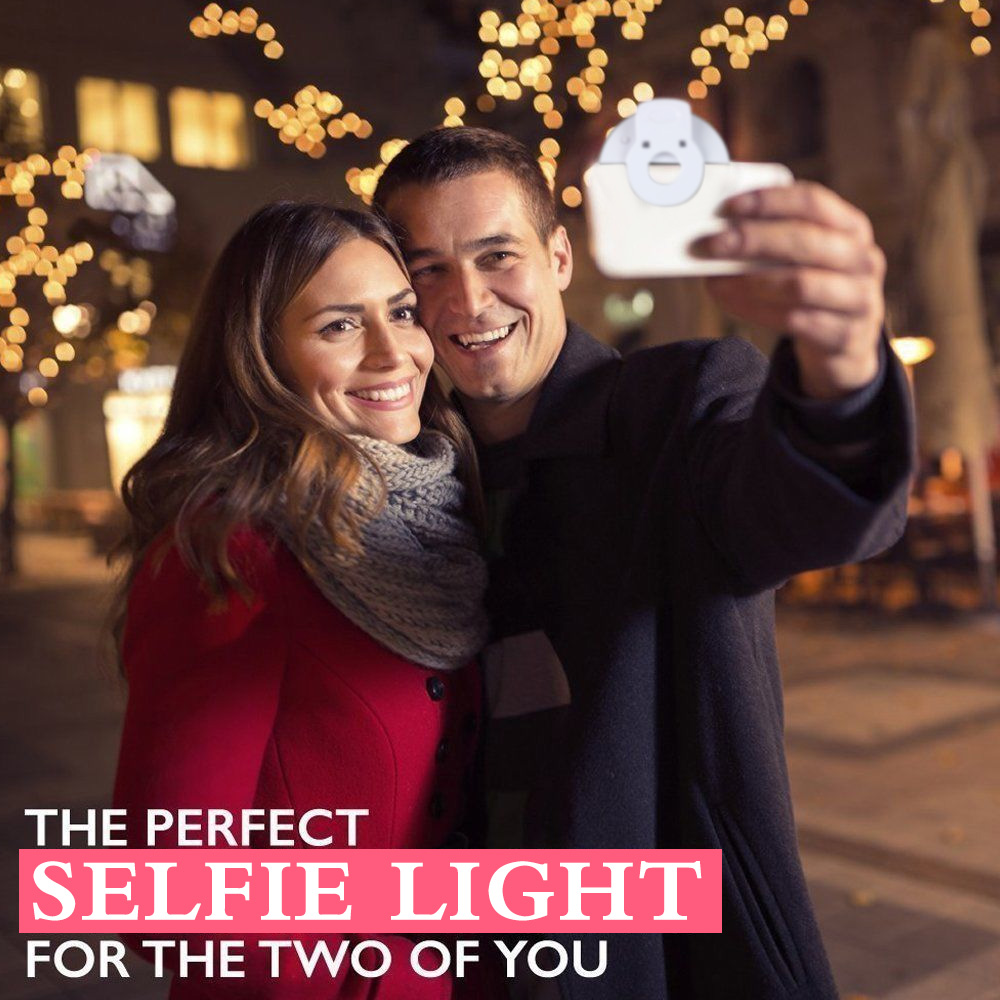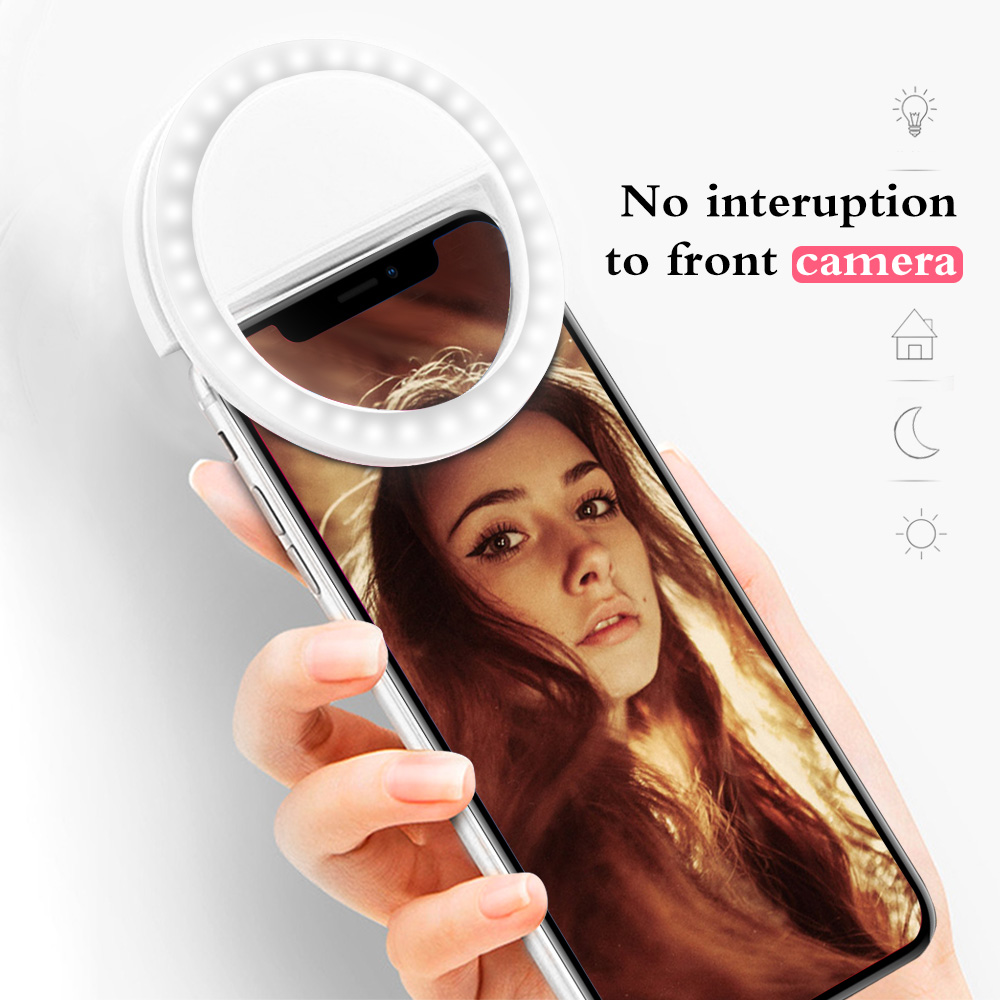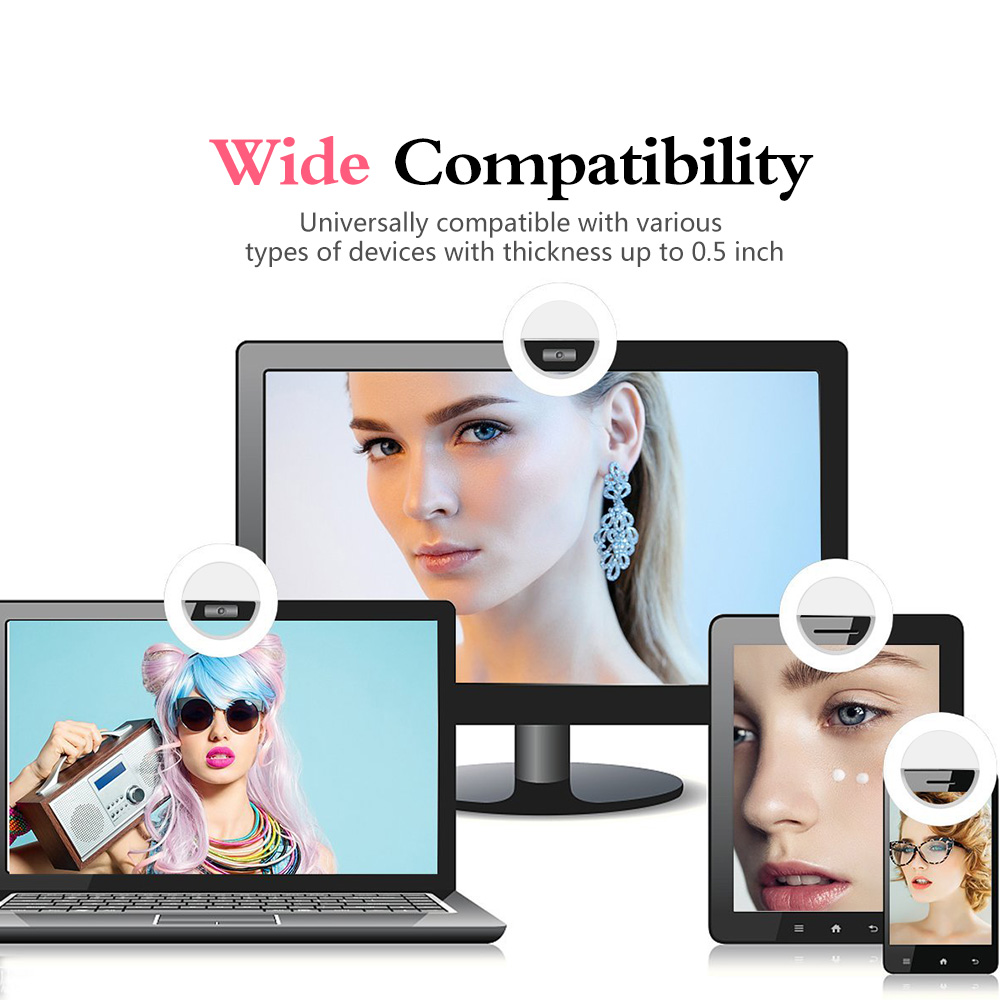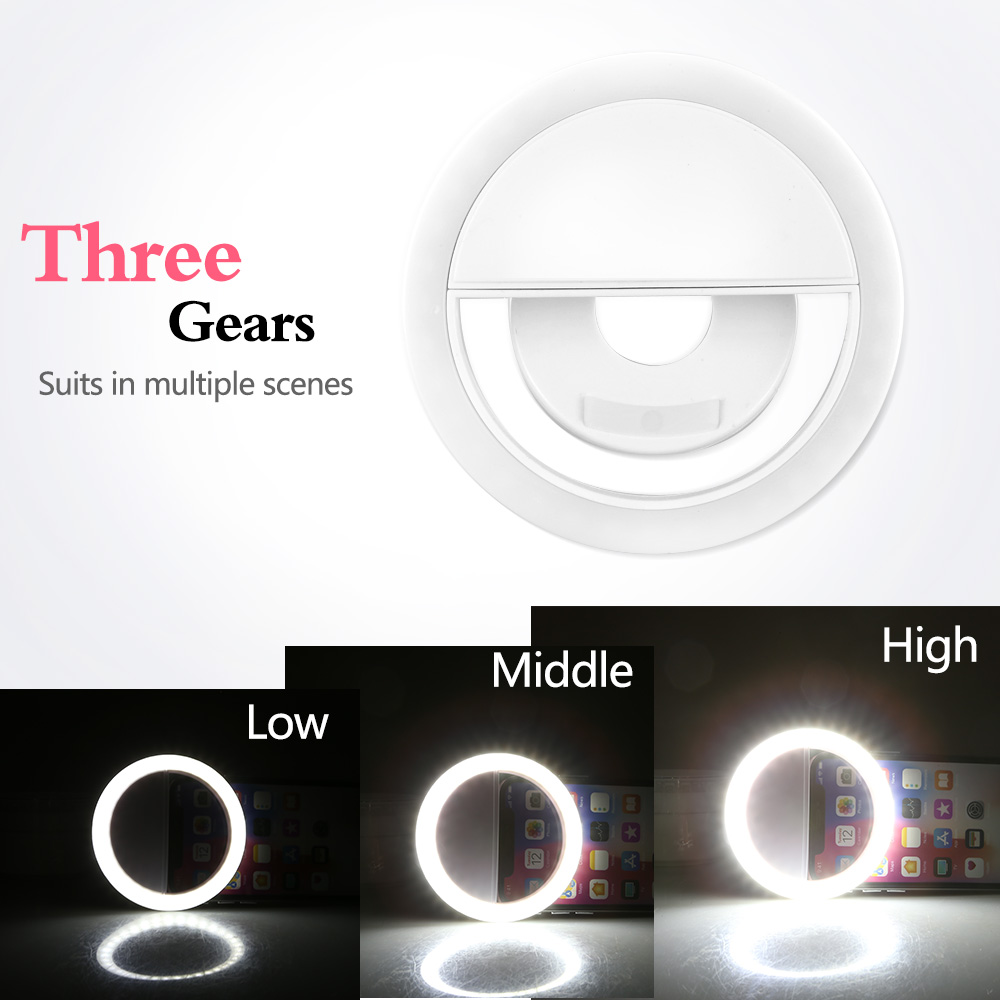 In the Package:
  1 x LED Selfie Ring Light
  1 x 25cm USB Cable 
  1 x Instructions
Share Across Social Channels 
Follow Us on Social Media