Best Himalayan Salt Lamp
$44.65
Product Details
Our Best Himalayan salt lamps use only authentic, hand-selected Himalayan salt rocks. The pink and orange hues are a beautiful natural attribute unique to the mineral concentration of Himalayan salt. A true salt lamp is prone to some 'sweating' when exposed to moisture, as salt is naturally hygroscopic (attracting moisture). We recommend keeping your lamp turned on now and then, or safely stored away if there is a period when it's not in use. 
The soothing glow and striking shapes of our Himalayan Rock Salt Lamps will enhance the décor of any room. These natural works of art not only look stunning but are known for their enormous benefits to our well-being & health.

By neutralising the Electro Magnetic Field (EMF) in our home and office caused by the many electrical devices we have surrounding us and purifying the air with health promoting ions our crystal Rock Salt Lamps can reduce the number of airborne bacteria indoors and boost our feeling of wellness.
Features:
Ideal for daily use near televisions and computers, around smokers, in offices with air-conditioning, in fact anywhere you want to restore or preserve the natural air quality.

Due to their beautiful and rich colours, salt lamps are also used in colour therapy, i.e. chromo therapy. Salt lamps have also been appreciated by Feng Shui art connoisseurs.

Bio-energy therapists and homoeopaths in Europe have recommended crystal salt lamps for a long time to support treatment of allergies, respiratory system and blood system diseases. They are often used in the treatment of rheumatism

Other benefits include the improvement for Allergy & Asthma Sufferers, recovery from illness, stress, anxiety, meditation, fresh air, etc.

Himalayan Salt Lamps have been scientifically shown to correct the imbalance of an environment's ions.
Why Buy Our Best Himalayan Salt Lamp Australia ?
✔️Our Salt Lamp includes a SAA approved AU standard plug with ON/OFF switch.
✔️Bonus 1 x E14 Tubular Light Bulb (no need to buy your bulb)
✔️Dimmable light switch - setting
✔️Hand-selected Himalayan salt rocks
✔️Reduces the Electro Magnetic Field (EMF).
✔️Local Stock for fast free delivery.
✔️Wide range of lamps to suit every requirement and need.
✔️Premium-quality design.
✔️4 sizes to fit any home or office.
10: Amazing Himalayan Salt Lamp Fun Facts
1: Cleanse & Deodorise the air.
2: Reduce Allergy & Asthma Symptoms.
3: Ease Coughing.
4: Increase Energy Levels.
5: Neutralize Electromagnetic Radiation.
6: Can assist with better sleep patterns.
7: Improve Mood & Concentration.
8: Reduces Stress, anxiety.
9: Reduce Static Electricity.
10: Environmentally Friendly light Source
Caring for your Himalayan Salt Lamp:
Leave lamps turned on as much as possible for maximum enjoyment and benefits, and to avoid moisture build up.

Due to the hygroscopic nature of the lamps, avoid placing them on top of electrical equipment such as televisions and computers.

Store lamp inside a plastic bag when not in use for extended periods.

To clean simply wipe with a damp cloth.
Important Note 
No two Himalayan salt lamps or natural salt products are identical. Himalayan salt contains natural veins, cracks and striations. The colours of the salt crystals will range from light orange to dark red. Actual salt lamps may differ from the images featured on our website. Weight and size will vary within product styles, therefore we can only provide approximations based on averages. Although we cannot offer guarantees relating to shape, size or colour, we do guarantee your Himalayan salt lamp or salt product will be one of a kind.
Product Video:

Whats in the Box?
1x Hand Excavated Salt Lamp
1x E14 Tubular Light Bulb
1x AU PLUG with On/Off Switch
Specification
Indicative Sizes For Each Weight Category (Please note these are only indicative sizes and may vary by a few centimetres based on the exact shape of the lamp):
2Kg-3Kg height 18cm width 12cm
3Kg-5Kg height 19cm width 14cm

5Kg-7Kg 

 height  25cm width 14cm
Base material: Wood

Bulb type: 220-240V 15W

Power Source:

 AC

Plug type: AU

Cable length: 140cm
LOOKING FOR A GALAXY MOON LAMP CLICK BELOW
Best Star Moon Lamp Australia (16 Colour-Remote) Best Star Moon Lamp Australia $99.95 Why Buy Our Best Star Moon Lamp Australia ? Eco-Friendly Material: one of the most important factors to consider is whether or not the lamp is formed from eco-friendly certified material. There are many lamps on the market that are made from cheap materials which are filled with toxins and may be harmful to the environment.Built-in Safety Battery: Another important factor to consider is the use of a rechargeabl ...
Share Across Social Channels 
Follow Us on Social Media
Returns

Warranties

All Goods purchased from the Apusworld.com.au come with a 12 Month Standard Warranty. The 12 Month Standard Warranty will commence on the date that you receive the goods. Extended warranties may be offered from time to time on the Website. If you purchase an Extended Warranty, the Extended Warranty will replace the 12 Month Standard Warranty. In order for you to claim under the 12 month Standard Warranty, the Extended Warranty or the Consumer Guarantees, You must provide proof of purchase.

The benefits under the 12 Month Standard Warranty and Extended Warranty are in addition to other rights and remedies You have under a law in relation to the product to which these warranties relate. The goods come with guarantees that cannot be excluded under the Australian Consumer Law. You are entitled to a replacement or refund for a major failure and for compensation for any other reasonable foreseeable loss or damage. You are also entitled to have the goods repaired or replaced if the goods fail to be of acceptable quality and the failure does not amount to a major failure.

Return of Goods

If you would like to return any goods under a 12 Month Standard Warranty or an Extended Warranty, you must first contact the Apusworld.com.au support team at support@apusworld.com.au You will receive written instructions informing you whether you have a right to return the goods, and if you have a right, what you must do in order to return the goods. It is your responsibility to ensure that the goods are returned safely. Apusworld.com.au will not be held responsible for any loss, damage or destruction during transportation of the goods. Goods must be returned in their original packaging with all accessories, and must be in a re-saleable condition.

If you would like to claim a right under a consumer guarantee under the Australian Consumer Law in respect of your goods please contact the Apu's World support team at support@apusworld.com.au for further instructions"

 

NO CHANGE OF MIND RETURNS

Please choose carefully as Apusworld.com.au does not accept return of goods because you change your mind or make a wrong decision about Apu's World goods or services.

 

 

Delivery

COVID-19 Update - Please note we are experiencing high demand, we've seen an increase in people shopping online. This increased demand has resulted in some of our delivery times being longer than usual. Moving forward to ensure safety our delivery partners have been advised to reduce contact with customers by placing packages at the customer's doorstep and stepping back.

 

Pre Orders: Please check estimated ship date on the product page or contact us for an estimate as preorder timelines can vary slightly.

 

FREE STANDARD SHIPPING TO AUSTRALIA ON ALL ORDERS.

No promo code required - free standard shipping is automatically applied at checkout.

Free shipping is a limited promotion and not available for orders delivered outside Australia.




Standard Shipping: FREE - All standard orders will be processed and dispatched from our warehouse within 3 to 5 business days.(Mon-Fri) Standard Australia Post parcel delivery times will then apply once your parcel leaves the warehouse which is 3-7 business days. 

(please note we dont ship on weekends or public holidays)

Express Post: (AUD $14.95 - $44.95) Express orders will generally leave our warehouse within 1 to 3 business days. Express post delivery times will then apply once your order leaves the warehouse 

which is usually 1-3 business days. (please note we dont ship on weekends or public holidays)

 

Courier Shipping: (AUD $14.95 - $39.95) If you require a more premium experience over Australia Post, select the courier delivery and we will send via Sendle, most courier orders will generally leave the warehouse in 2-3 business days, transit times will vary from 1-3 days for metro cities excluding Perth, regional locations and W.A/N.T will take 4-9 days. 

(please note we dont ship on weekends or public holidays)

 

International Shipping- to NZ, USA, UK, CANADA, FIJI.

Standard International Shipping: We offer FREE shipping on items below 10 kg. These items will generally be shipped within 3 business days. D

elivery times will vary depending on location, as a guide 

10

-20

 business days.

 

Priority: AUD $30-$50 AUD international orders will generally leave our warehouse within 48 hours (Mon-Fri). Delivery times will vary depending on location, as a guide 7-12 business days.

 

To estimate delivery time for either of the Australia Post services, Express or Standard post, visit the Australia Post delivery estimate website and enter the postcode 2154 (Castle Hill) in the 'From' field and your own postcode in the 'To' field. Remember to also consider the warehouse processing time for your order when working out when to expect your parcel.

Apu's World will update you all the way along the delivery cycle, with detailed tracking information so your purchase is never to far away. If you have any queries please don't hesitate to contact us at Support@Apusworld.com.au

 
Customer Reviews
02/14/2021
Erica N.

Australia
Great lamps
Gave them away to friends for birthday presents. Just loved them.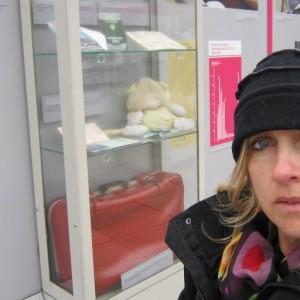 KH
11/17/2020
Karen H.

Australia
Love the salt lamp
I'm glad I bought the large one, makes more of an impact. very pleased
11/14/2020
Fiona T.

Australia
Love this
Love it. Love that I can dim it as well.